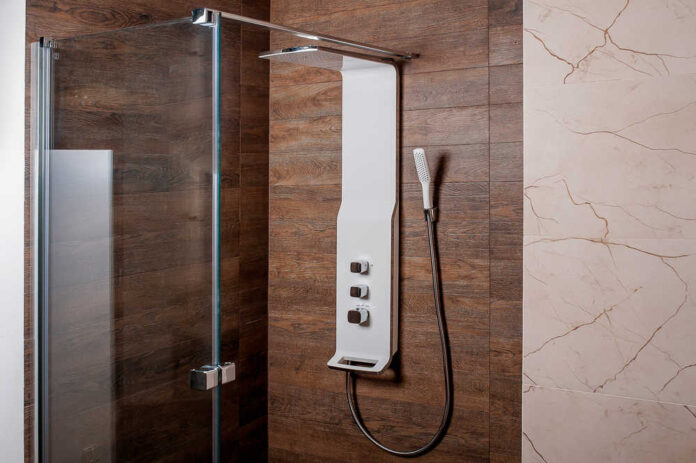 Shower hoses are a vital part of any bathroom. It is a flexible tube typically made up of rubber or metal, one part is attached to the water supply, and the other is attached to a hose which allows the water to flow through its hole pattern when the trigger is pressed. Naturally, they are available in white or metallic colors, but you can also find a variety of colors to suit your bathroom tones.
The real problem is when you decide what material to get your shower hose in. Most people couldn't decide between a plastic shower hose and a metal shower hose. This blog post is for you if you are also one of those people. We will let you in on the advantages and qualities of both materials so that you can decide what material to get. Read on to get more information!
Plastic Shower Hose
These are one of the most commonly shopped shower hoses because of the several advantages they have. Some of them are given below:
• Inexpensive and Easy To Clean
A plastic shower hose is a great option if you are low on the budget. Because plastic is readily available in the market at low prices, this makes plastic shower hoses very cheap. Furthermore, plastic is a suitable material because it can be cleaned easily even if it catches bacteria, mildew, or mold.
• Easy To Install and Less Leakage
A plastic shower head comes in convenient parts, so they can be installed easily without the help of professional plumbers. Secondly, plastic is a strong material, so it will not produce any cracks or leaks compared to the metal if you frequently maintain the shower hose.
• Variety in Colors
Plastic shower hoses are available in various colors, making them suitable for any space. You can match the shower hose with the décor and color tones of the washroom accessories and walls.
Metal shower hose
Just like plastic shower hoses, the metal hose also has many advantages. It all depends on your needs and surrounding as to what qualities you want in a shower hose.
• Durable and Flexible
A shower hose made of metal is one of the most durable and strongest materials. Metal is the right material for you if you want a hose that will last for years without any damage. Moreover, the tube is also extremely flexible and does not coil, producing leaks and cracks.
• Heat Resistant and Non-Porous
If you live in a cold climate and take hot showers frequently metal shower hose is the right choice for you because the hose will not get damaged because of heat, considering the heat-proof quality of the metal. Additionally, this material is also non-porous, so you don't need to worry about mold and mildew accumulating.
• Variety in Design
Although metallic shower hoses are not available in too many colors, only black, white, or grey, they come in various styles. Every style is modern, minimalist, and aesthetic looking. Metallic shower hoses add luxury to your bathroom.
Conclusion- Which One Is the Best for Your Bathroom?
We have gathered all the points related to the advantages and qualities of both materials, plastic and metal shower hoses. We hope you can now decide whether to get a plastic hose or a metal shower hose according to your needs and environment. We advise you to do some of the research on your own before purchasing to get some ideas about what exactly to look for.