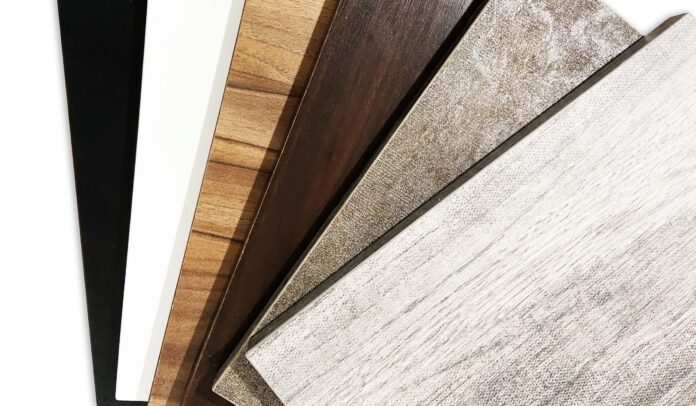 Home remodeling is a strength-draining task because it requires you to balance quality, appeal, and budget. Deciding on shelving and flooring panels is the most crucial part of home renovation. The home décor market offers tremendous options, from the most premium wooden boards to low-quality ones. But is there any that guarantees affordability and attractiveness?
Melamine Boards are your go-to when you want an elegant home interior while respecting your budget. These have an extra resin coating on wooden boards like plywood or MDF to offer additional beauty and solidity. To know more about the different uses and benefits of melamine boards, read along!
Benefits Of Melamine Boards
Budget-Friendly
Melamine boards are relatively inexpensive. They are easy to install and need no additional polishing, which saves the overall expense. Also, melamine boards need fewer manufacturing efforts, so their market prices are lower than other paneling options.
Minimal Maintenance
Premium wood boards are not only expensive, but they also require increased maintenance. They are easily stainable and require more care and regular cleaning.
Contrastingly, the outer layer of melamine boards is made from resin to ensure effortless cleaning. A regular damped cloth can clean all kinds of stains. In the case of other wooden panels, you need expensive cleaners because water damages their shine and strength.
Resistibility
The great thing about melamine boards is that they are remarkably resistant to humidity. In comparison, plywood and other materials significantly absorb the excessive moisture and crack eventually.
Also, the external resin layer is solid enough to resist scratches, abrasions, and course handling during transportation and installation.
Variety Of Designs
Unlike other materials, which troublingly stick to their signature finish, melamine boards offer more styling. There are a variety of colors and textures available that liven up your home in a unique way.
The styling versatility of melamine boards has made them a top choice for many property owners and architects.
Where Can You Use Melamine Boards?
Sections like flooring and shelving require some extra strength. Therefore, it is essential to pick a suitable material that is sturdy and durable. Melamine boards offer competitive resistance and durability regardless of their placement.
Kitchens
The kitchen is the most-shelved section of a house. You need the most resistant and durable materials for making shelves and counters. Melamine boards are perfect because they are stain-resistant and quick drying. Also, they are resistant to mold growth which often is an issue in moist places.
Customized Shelves
Melamine boards are easy to install and shape. You can screw the panels together quickly and customize shelves according to your preferences. Moreover, their availability in various colors and patterns adds an elegant touch to your home.
They also make a good option for making office furniture because of their bright wooden and decorative patterns. Using broad patterns and lighter shades helps create an appealing formal interior.
The Bottom Line
Melamine boards are an excellent option for durability, attractiveness, and strength. Their external glossy layer prevents stains and abrasions better than other wooden panels. Moreover, melamine boards are waterproof, scratch, and dust resistant. Their versatile resistivity and patterns make them ideal for offices, service counters, other cabinetry uses, etc.
Note that a melamine board's strength depends upon the base layer's quality. So, before you settle in, make sure to pick a piece with a sturdy base.