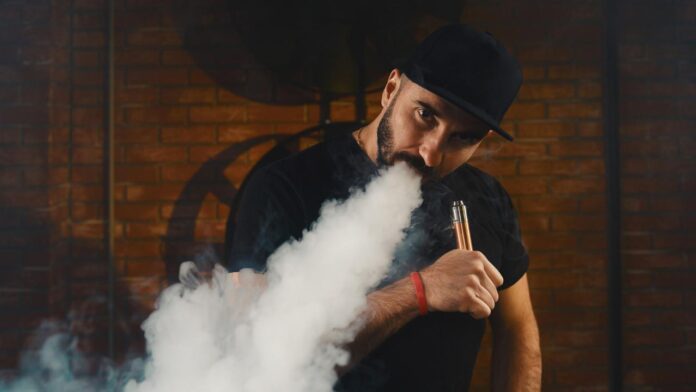 When it comes to finding the perfect vaping device, it can be difficult knowing which one is right for you. With so many different brands offering various models of vapes and other such similar devices, it can be hard to decide which one will offer the best option in terms of quality and value.
But If you're in the market for a pod system that offers reliable performance, measurable results, and ease of use – look no further than UWELL.
The CALIBURN AZ3 pod is one such offering by UWELL and it stands out from its competitors with an extensive list of features.
Let's discuss why UWELL's CALIBURN AZ3 stands out among its competitors as a top choice for vapers of all kinds; from experienced professionals to newbies just starting out in exploring this lifestyle transition.
Features That Make CALIBURN AZ3 Stand Out From Competitors
As the vaping market continues to evolve, vapers are constantly on the lookout for devices that offer the perfect balance of performance, convenience, and innovation.
Among the myriad of options available, one name that has been making waves is CALIBURN AZ3 pod system.
Let's explore the key aspects that make this device a top contender in the vaping market:
Pro-FOCS Flavor Technology
At the core of CALIBURN AZ3's flavor excellence lies the Pro-FOCS Flavor Technology.
This sophisticated system is designed to control the heating temperature and fully restore the e-liquid flavor, delivering an authentic taste with every puff.
By closely monitoring the coil's temperature and adjusting it to the optimal level, Pro-FOCS ensures that vapers experience the true essence of their favorite e-liquids, making the CALIBURN AZ3 a top choice.
Breath-pulse LED Indicator
The CALIBURN AZ3 has a unique Breath-Pulse LED Indicator, offering a convenient and stylish way to monitor the battery level during vaping.
The LED indicator features different colors to signify the remaining battery capacity. When the battery is between 100% to 60%, the LED glows in green; between 60% to 30%, it emits a cool blue hue; and when the battery drops below 30%, it turns red, ensuring vapers are always aware of their device's power status.
This intuitive feature not only adds a touch of aesthetics to the AZ3 but also ensures a safe and uninterrupted vaping experience.
Auto Draw Feature
Simply take a puff from the device, and the auto draw feature will automatically activate the heating process, producing a smooth and satisfying vapor.
The auto draw feature is designed with convenience in mind, making the CALIBURN AZ3 incredibly easy to use for both beginners and experienced vapers alike.
Advanced Coil Mechanism
The coils are crafted to enhance the vaporization process and bring out the intricate flavor notes of various e-liquids.
With a focus on optimizing the balance between vapor production and flavor retention, these coils elevate the vaping experience to new levels of satisfaction.
Conclusion
As a whole, CALIBURN AZ3's array of exceptional features sets it apart from its competitors in the vaping market.
From the cutting-edge Pro-FOCS Flavor Technology, delivering an unparalleled taste experience, to the advanced coil design and auto draw capability, it offers vapers an extraordinary journey into the world of flavors.
If you are considering purchasing a vape, the CALIBURN AZ3 should be at the top of your list.