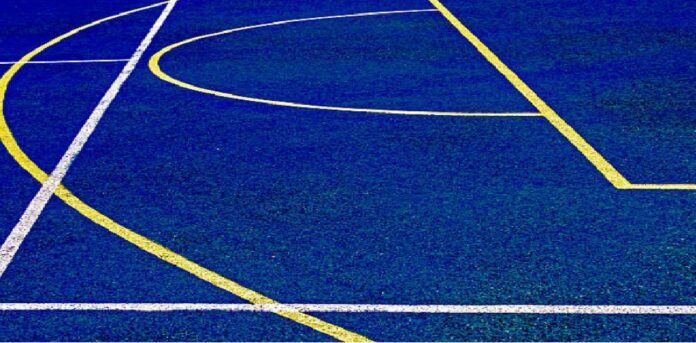 An outdoor basketball court is a great addition to any home or community center to help the locals have fun while also exercising their bodies. Not only that, it can also act as a place where people gather, socialize, and stay active. And what better way to add a unique and personal touch to your or your community's outdoor basketball court than custom designs?
There are many brands that offer court tiles with customized graphics and logos, such as ZSFloor Tech. Whether you want to show off your artistic side, promote businesses, or just add life and color to your court, there are many options that you can choose from.
Steps In Adding Custom Graphics And Logos To Your Outdoor Basketball Court
Choose The Right Surface
Before adding specific custom graphics and logos to your outdoor basketball court, you obviously need to check if they are suitable for the court surface. You would also need to prep the court. Make sure the surface is clean and dry and that there is no scattered debris on the court's surface. Sweep any dirt, leaves, or rocks, and wash the surface if necessary. If there are any cracks or potholes in your court's surface, you might also want to consider filling them with a patching compound.
Choose a Theme
After deciding on the type of design for your basketball court that is compatible with your court's surface, you would need to decide on the theme of your design. There are many theme options that you can add to your outdoor basketball court, like your favorite sports team, school, hobby, and more. The only thing you should keep in mind is what kind of court you want your outdoor basketball court to be and if you want it to reflect your own personality or all of the people that will use it.
Hire a Professional
The next step in enhancing your basketball court with custom design is to hire a professional. If you want a design that perfectly reflects the theme that you have selected, it is imperative that you hire a professional to do the job. A professional graphic designer would help you realize the unique design that you are going for that matches your theme and reflects your personality. However, if you want to design the design on your own, at least consulting them would do. They can still help you by giving advice on color choices, font styles, and the placement of your graphics and logos.
Finishing Touch
If you are still not satisfied with the newly added graphics and logos on your court, you can go all out with it by opting for a full-color graphic design! This involves painting designs along the full length of your court. Yes, just like many street basketball courts! Full-court designs are impressive and will undoubtedly make your court stand out from the rest. However, they are more expensive and time-consuming to install than the simple designs.
Conclusion
Adding custom graphics and logos to your outdoor basketball court is a great way to reflect your personality and make it unique. It can be a way to showcase your interests while also making your court stand out from the other courts. With the right design and installation, you can enhance your outdoor basketball court with custom graphics and logos!